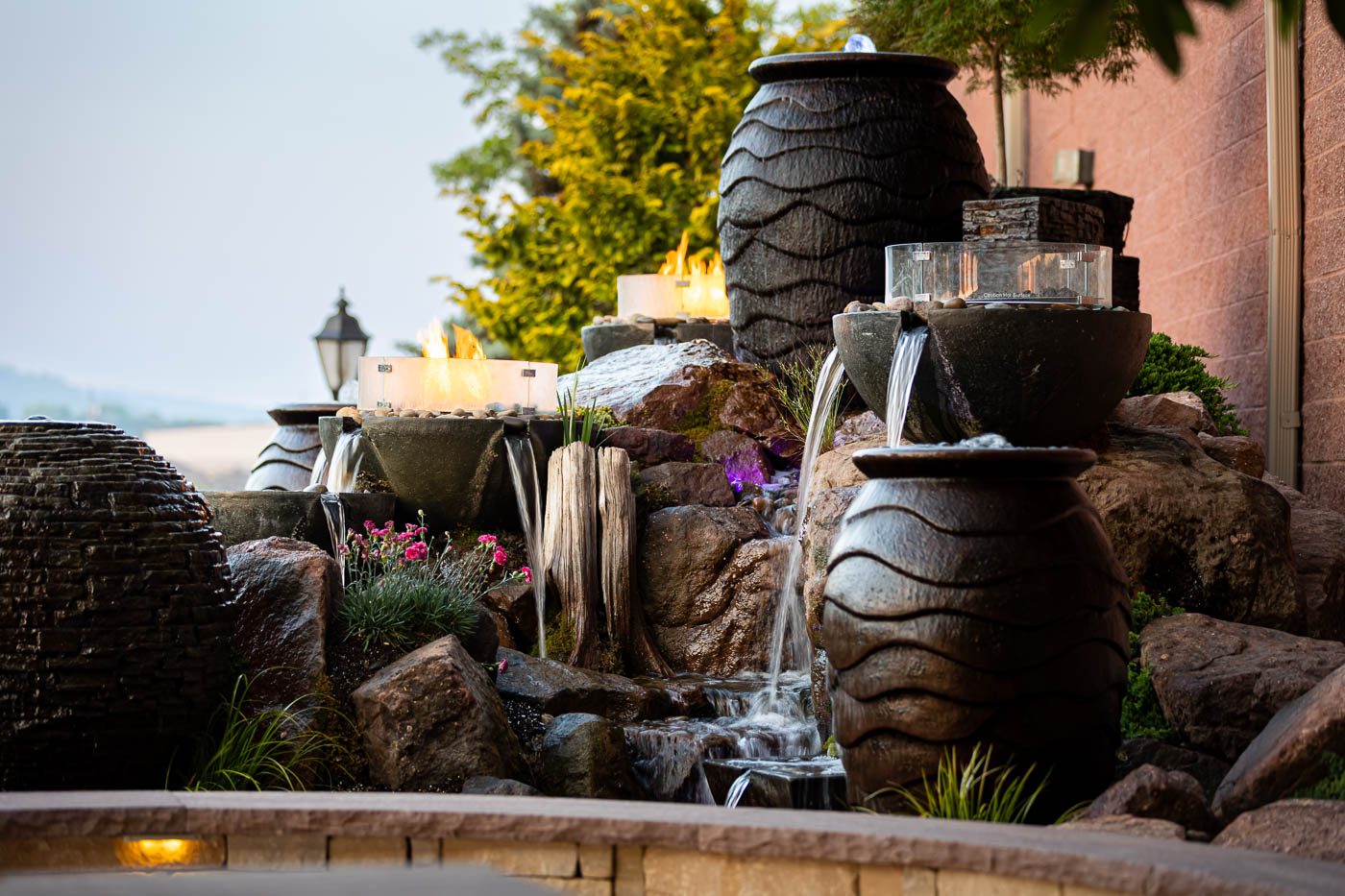 Rainwater Harvesting
Open the Door to Your Bigger Dreams
Does your backyard dream feel out of reach because of where you live? Don't despair. The parameters of your HOA or development may not hamper you as much as you think. Rainwater harvesting can allow you to expand the space that you're legally allowed to cover, giving you more square footage for the backyard layout of your dreams.
Here is how it works. Rainwater is collected from the roof and channeled to an underground, rubber-lined reservoir. This water can then be used for many different purposes, like washing the car, irrigating your gardens, or filling a fountain or fish pond.
Rainwater harvesting has opened the door to larger patios and extensive landscaping design–projects that many people thought impossible.
The Benefits of Rainwater Harvesting
Rainwater harvesting is using water responsibly. One inch of rainfall on a 2,000-sq.-ft. roof will yield around 1,250 gallons of water. Now, say you receive 30 inches of rain in a year. That's conserving 37,500 gallons of water.*
What are the "bigger picture" results of rainwater harvesting?
Manages stormwater to help prevent flooding
Takes less water from the municipal supply
Conserves water for the people of our planet
Licensed contractors for the Aquascape Rainwater Harvesting Systems
Aquascapes is a water features company that licenses contractors to install their rainwater harvesting systems. We've used their high-quality materials for years. With careful planning and communication, we'll help you through each step of the rainwater harvesting setup, including the permitting process.
Get Your Water Features Running
Make the Plans.
As landscape designers, we set your vision as our compass. This stage includes imagination, estimates, 3-D drawings, revisions, and frequent conversations.
Watch Them Unfold.
Creation. Your masterpiece comes to life through much digging, building, and planting. We communicate with you daily during this process.
Love Your Outdoors.
You're enchanted daily by a space where you love to be alone and love to host guests.
Building Artistic Rainwater Harvesting For 25+ Years
Cookie cutter design. Same patterns and shapes. That's not us. We join your memories and dreams with our expertise to create a space that couldn't be anyone else's.
We work like artists. While we lay out design plans before we start, we change them freely if inspiration strikes differently. Our process stays flexible to both your new ideas and ours.
Since we're a small company, you'll always have access to the owner. You won't have to worry about your vision getting lost in "whisper-down-the-lane" communications.
We are members of the ICPI (Interlocking Concrete Pavement Institute) and the NCMA (National Concrete Masonry Association).