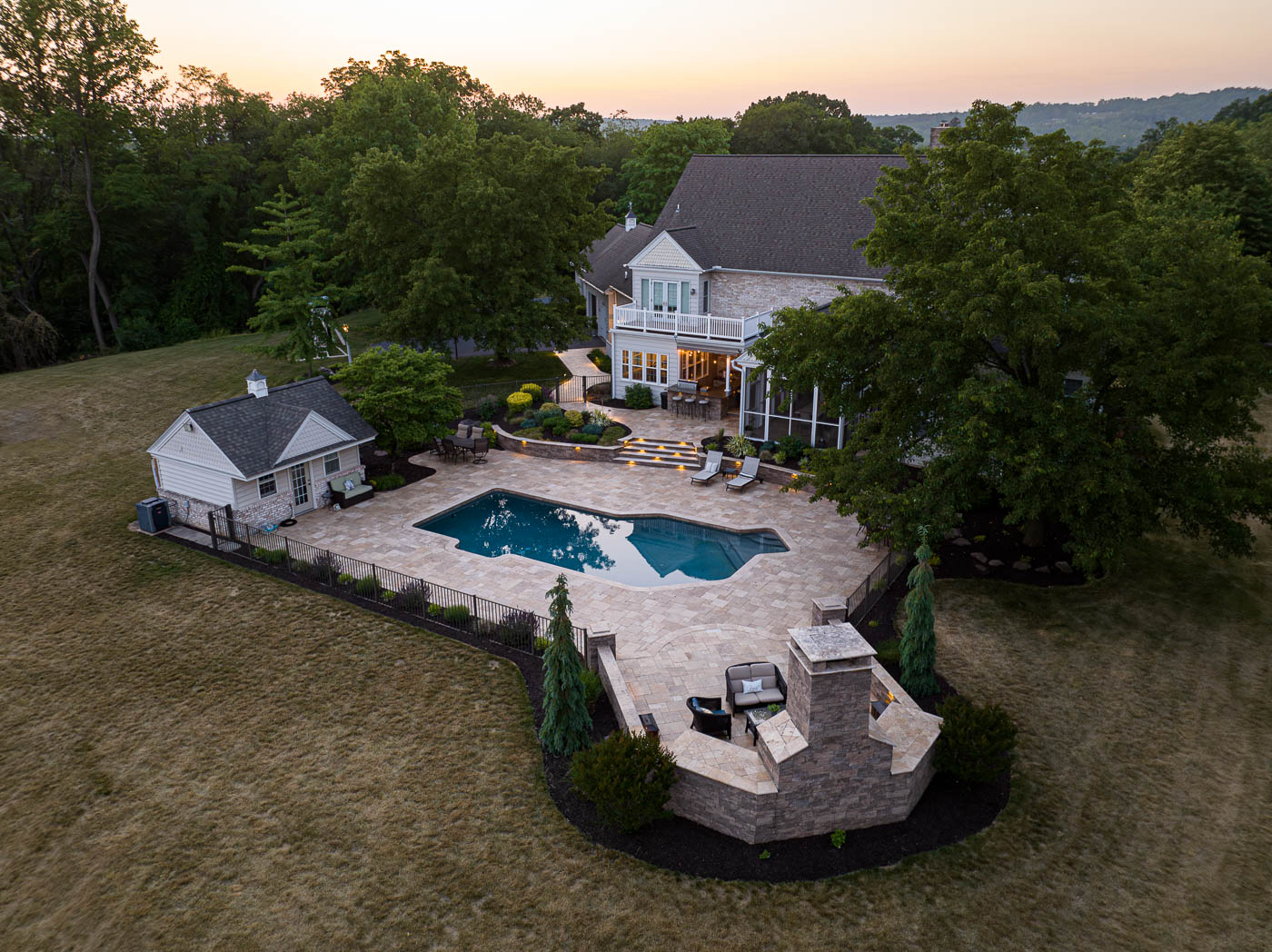 Outdoor Kitchens
Where Hosting Becomes Rejuvenating
Why Would I Want an Outdoor Kitchen?
Entertaining can be less than fun depending on your context. Like not having enough space. Or feeling disconnected from the party as you prepare the food and beverages. Or even something as small as cooking odors that linger long after you've wrapped it up for the night.
An outdoor kitchen is your opportunity to incorporate the kitchen layout that you've always longed for. Food is always at the center of the best hospitality. Gather guests and stay connected all evening. Let those cooking aromas wander through the neighborhood.
Hosting great parties isn't the only way people use their outdoor kitchens. For some people, an outdoor kitchen allows them to sizzle away the stress alone over the grill after a long day. It's less about entertaining, and more about recharging.
Whatever your reasons for an outdoor kitchen, we'd love to help you.
How to Get Started on an Outdoor Living Space
Make the Plans.
As landscape designers, we set your vision as our compass. This stage includes imagination, estimates, 3-D drawings, revisions, and frequent conversations.
Watch Them Unfold.
Creation. Your masterpiece comes to life through much digging, building, and planting. We communicate with you daily during this process.
Love Your Outdoors.
You're enchanted daily by a space where you love to be alone and love to host guests.
Building Artistic Outdoor Kitchens For 25+ Years
Cookie cutter design. Same patterns and shapes. That's not us. We join your memories and dreams with our expertise to create a space that couldn't be anyone else's.
We work like artists. While we lay out design plans before we start, we change them freely if inspiration strikes differently. Our process stays flexible to both your new ideas and ours.
Since we're a small company, you'll always have access to the owner. You won't have to worry about your vision getting lost in "whisper-down-the-lane" communications.
We are members of the ICPI (Interlocking Concrete Pavement Institute) and the NCMA (National Concrete Masonry Association).