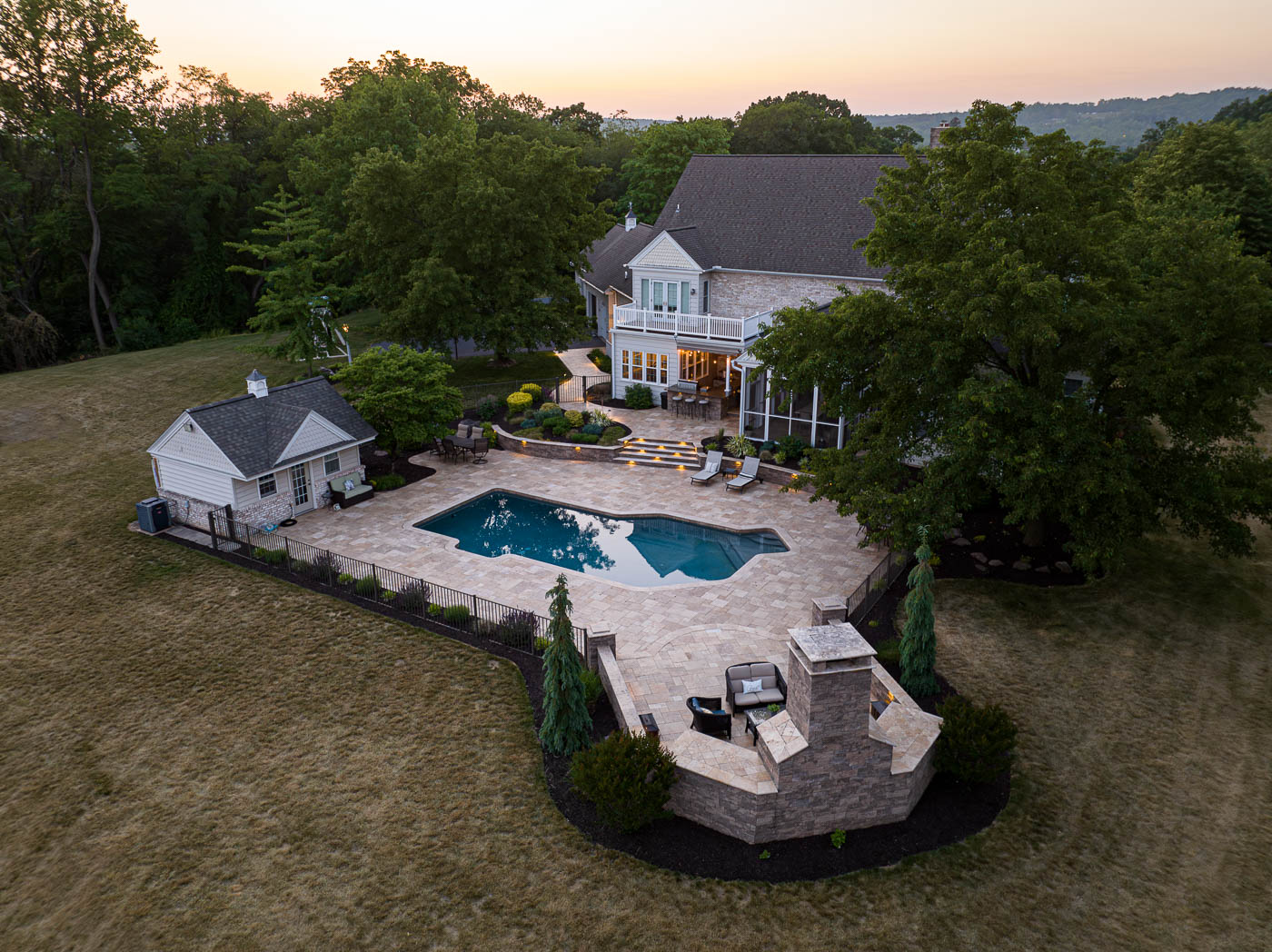 Paver Pool Decks
Spruce Up Your Pool Area
The Advantages of Paver Pool Decks
Cannonball! A swimming pool makes summer's heat more bearable. Many people can't imagine summertime without one. The thing is, pools take up a lot of space in your yard, and incorporating them into a cohesive landscaping design takes some imagination and skill.
Your pool doesn't need to detract from the view. With beautifully-wrought paver pool decks, you can maintain a high-end aesthetic and create a brilliant design. You'll love the leeway that pavers give you to create a pattern that's one-of-a-kind.
Because of their good grip, pavers help prevent dangerous falls, a necessity for an area that's often wet. They also hold up well to moisture. And finally, pavers stand out for their durability.
How to Get Started on Your Hardscaping Dreams
Make the Plans.
As landscape designers, we set your vision as our compass. This stage includes imagination, estimates, 3-D drawings, revisions, and frequent conversations.
Watch Them Unfold.
Creation. Your masterpiece comes to life through much digging, building, and planting. We communicate with you daily during this process.
Love Your Outdoors.
You're enchanted daily by a space where you love to be alone and love to host guests.
Building Artistic Paver Pool Decks For 25+ Years
Cookie cutter design. Same patterns and shapes. That's not us. We join your memories and dreams with our expertise to create a space that couldn't be anyone else's.
We work like artists. While we lay out design plans before we start, we change them freely if inspiration strikes differently. Our process stays flexible to both your new ideas and ours.
Since we're a small company, you'll always have access to the owner. You won't have to worry about your vision getting lost in "whisper-down-the-lane" communications.
We are members of the ICPI (Interlocking Concrete Pavement Institute) and the NCMA (National Concrete Masonry Association).